Halloween—How Old is Too Old?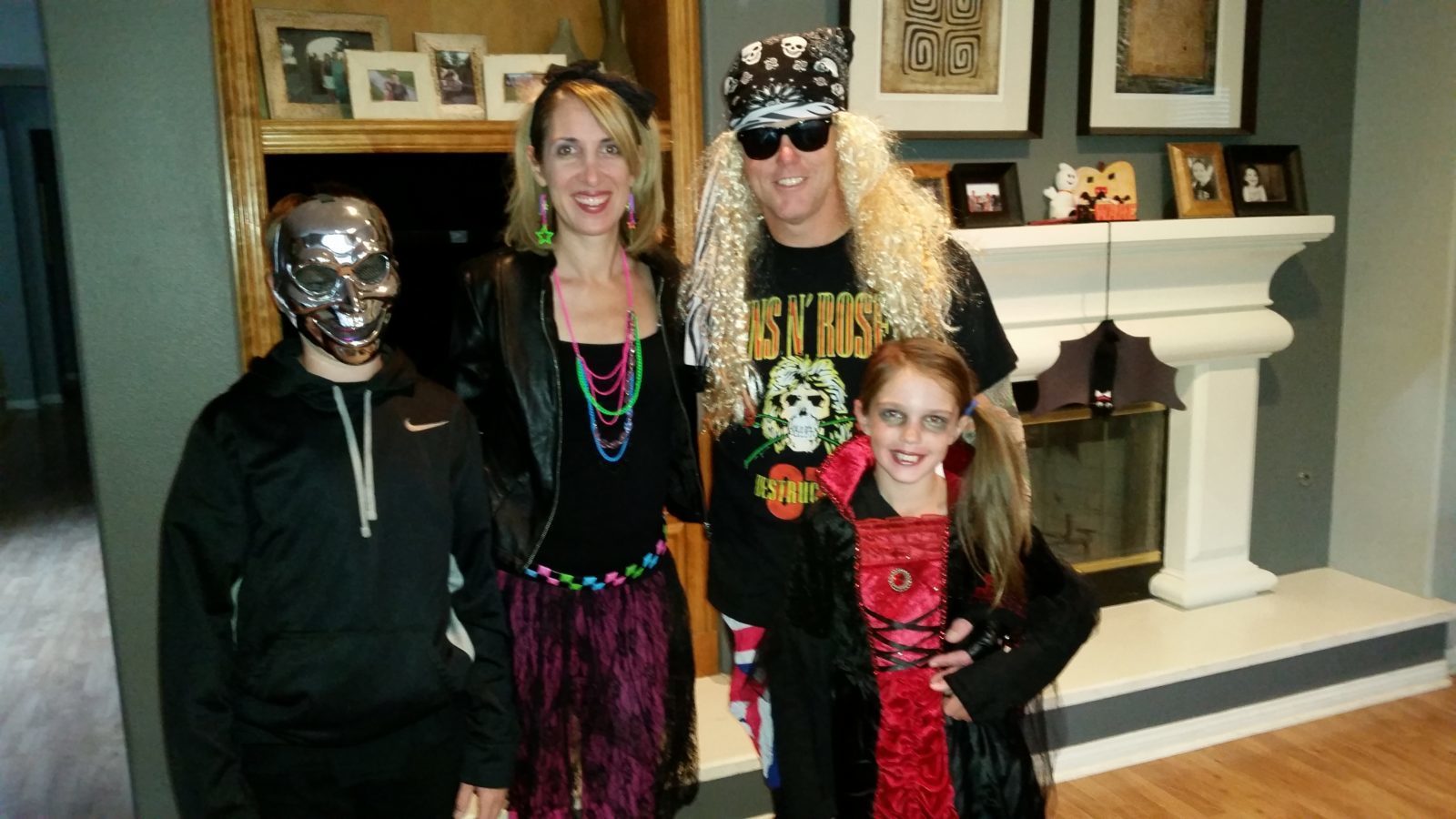 I love Halloween, always have.  Probably because I've always enjoyed dressing up and making the fool of myself.  I'm one that loves to laugh, especially at my own expense.  I remember being a kid and always jumping at the opportunity to dress up in costume, especially if I thought it could elicit laughter in others.
Halloween in the Conejo Valley back in the 70's was a special time for me.  Streets were always lined with kids running from house to house in a mad dash to collect as much candy has possible.  Armed with the largest pillowcase my mother would allow me to use, my friends and I would set out early on our quest for sugar supremacy.
I can even remember one year making a bet with my friends to see who could come back with the largest bounty.  We all weighed our bags of candy at the end of the night, and the winner could take one piece of candy from everyone's bag.  I didn't win, and my friend Lou, who loved Recesses Peanut Butter Cups, proceeded to take the big ones from everyone's bag.  That sucked!
Somewhere around the early 80's though things changed.  There was news that some local crazy people had put razor blades and sewing pins inside some of the candy.  This began a quick and steady decline in the participation of Halloween in the area.  Parents got scared to allow their kids to go out trick or treating, and instead just started having private Halloween parties.  Major bummer for a fat kid who's favorite holiday out of the whole year was Halloween, but in hindsight, it was probably best for my waistline.
But I digress.
This whole scare happened when I was around 10-13 years old.  Prime trick or treating years for a kid.  However, once the "razor blade" scare blew over I came out of it being told that I was now "too old" to go trick or treating anymore.  What?!?  TOO OLD?  Says who?
What was once my favorite day of the year had now transitioned into me sitting home, watching TV, and passing out candy to the more "age appropriate" generation!  Complete BS in my opinion.
I've recently seen a few posts on FB about some people not wanting to see the "older" teenagers out trick or treating.  They're saying it's only for the younger kids.  This has brought back a whole slew of memories from my youth and how I felt about being told I was "too old" to go out.
I now live in Dos Vientos, a newer community that sits at the back part of Newbury Park.  This Halloween will be our 15th such go around in this community.  There's a lot of things that I like about living here, but if there's one thing that I like most, it's the turnout we get for Halloween.  It's truly incredible the number of people that we have roaming the streets in search of candy!  I LOVE IT!  We literally get people that drive into Dos Vientos from other areas of the Conejo to bring their kids trick or treating here.
I've heard some negative comments from some of the other residents who feel that they should stay in their own neighborhoods, but I completely disagree.  I'm happy to have them and love the energy that is created by having so many people here.  I especially love seeing all the older kids going out and having fun.  Don't get me wrong.  Seeing a 2-year-old roll up in a dinosaur costume is incredibly cute and sweet, but being able to see all the older kids out having fun means even more to me.  Probably because I wasn't allowed to do it at their age.
Some people may disagree with me, but to them I say, lighten up.  Go buy a couple extra bags of candy and let the kids be kids.  Even the older ones.
The opportunity to dress up with your friends and go out scavenging for candy has a finite window.  So, when a teenage kid comes to your door this Halloween, just give them some candy!
It's not a big deal.